Recipes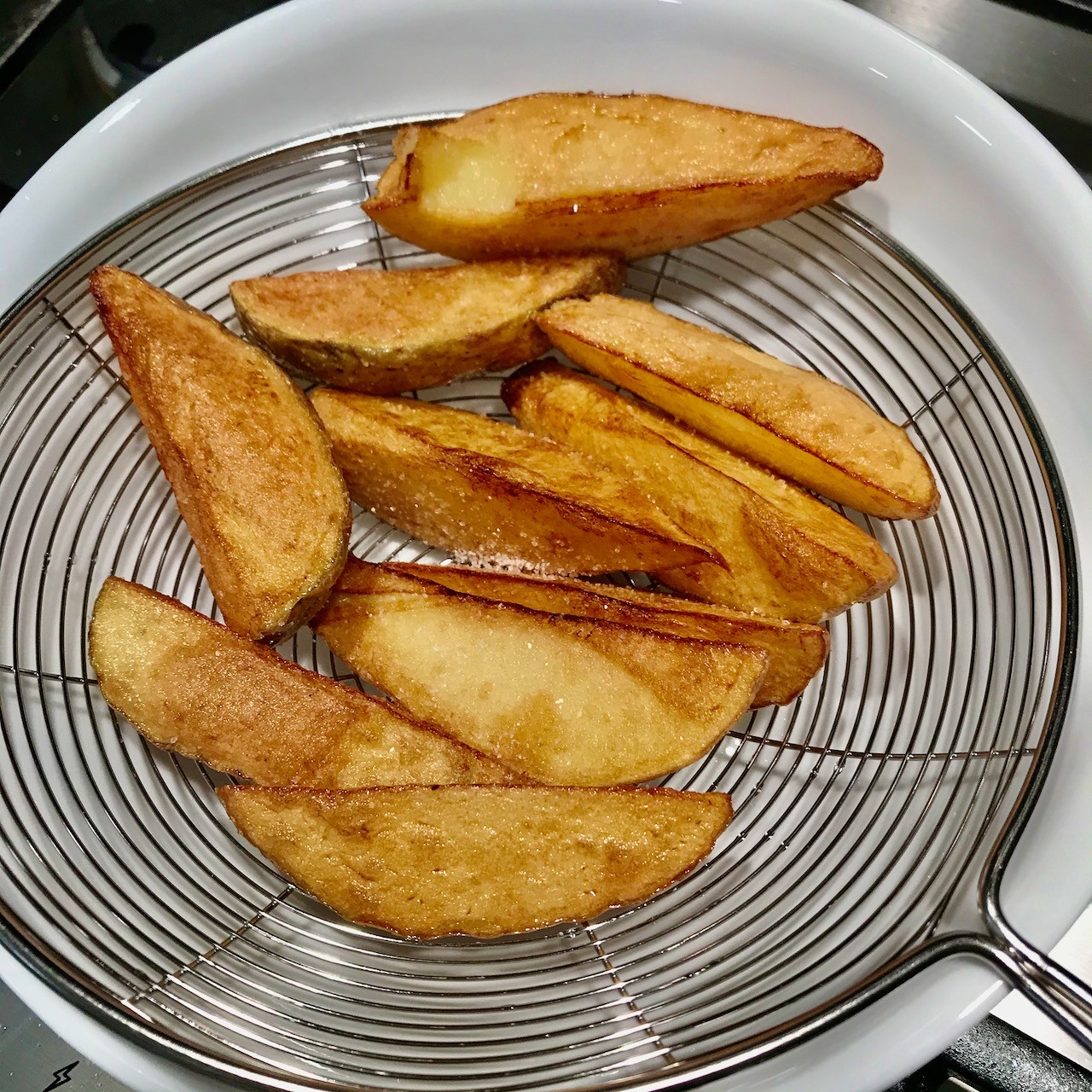 Potatoes
Heat oil in a pot ... just enough oil to cover the potatoes ... and add your potatoes. Leave them there and that's it. I don't deal with soaking, blanching, freezing, or any of that. It takes about 10 minutes to make a batch of perfect fries.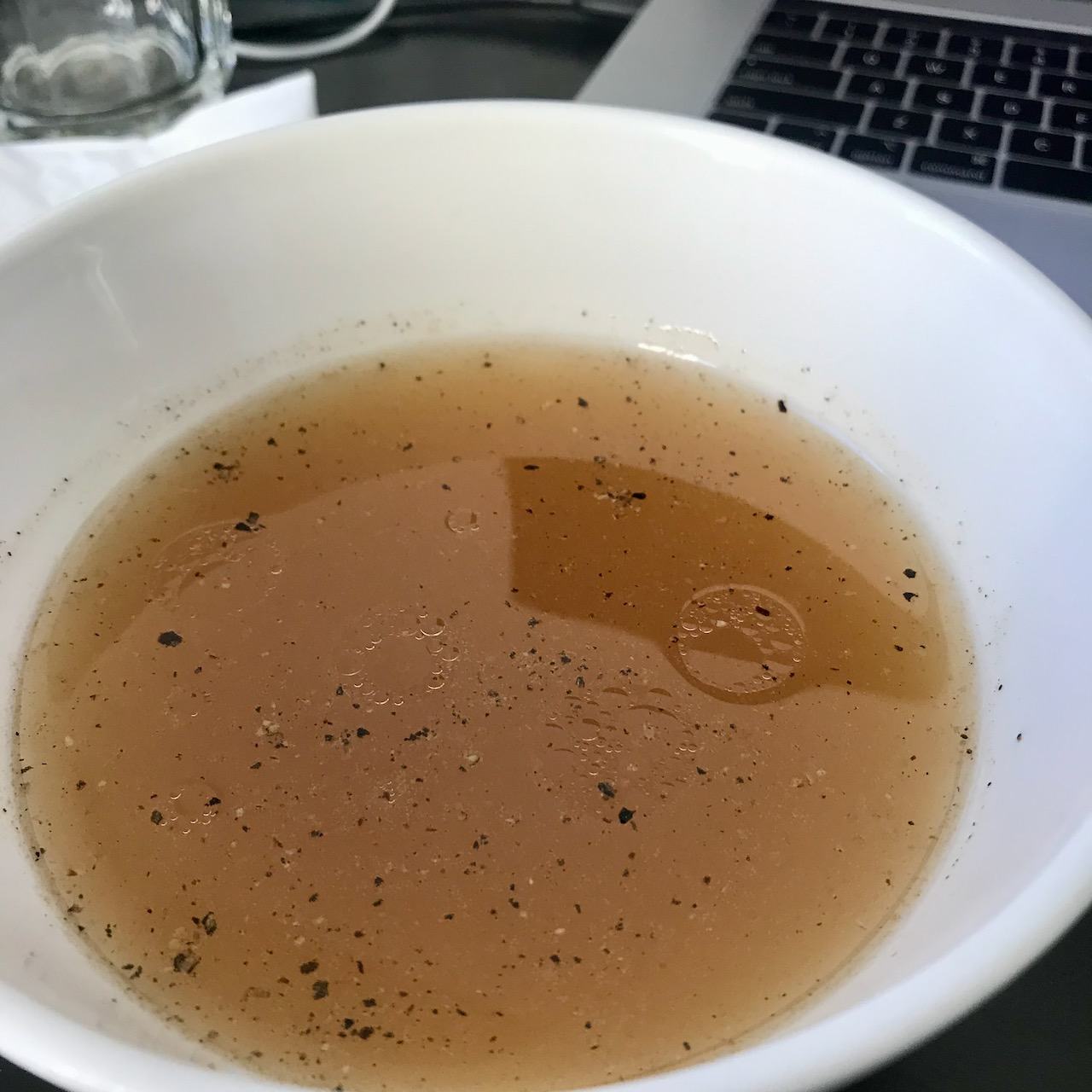 Soups
I really love my soups. Here are some of my favorites
French Onion Soup
Avgolemono - Greek Chicken, Lemon, and Egg Soup
Chicken Noodle Soup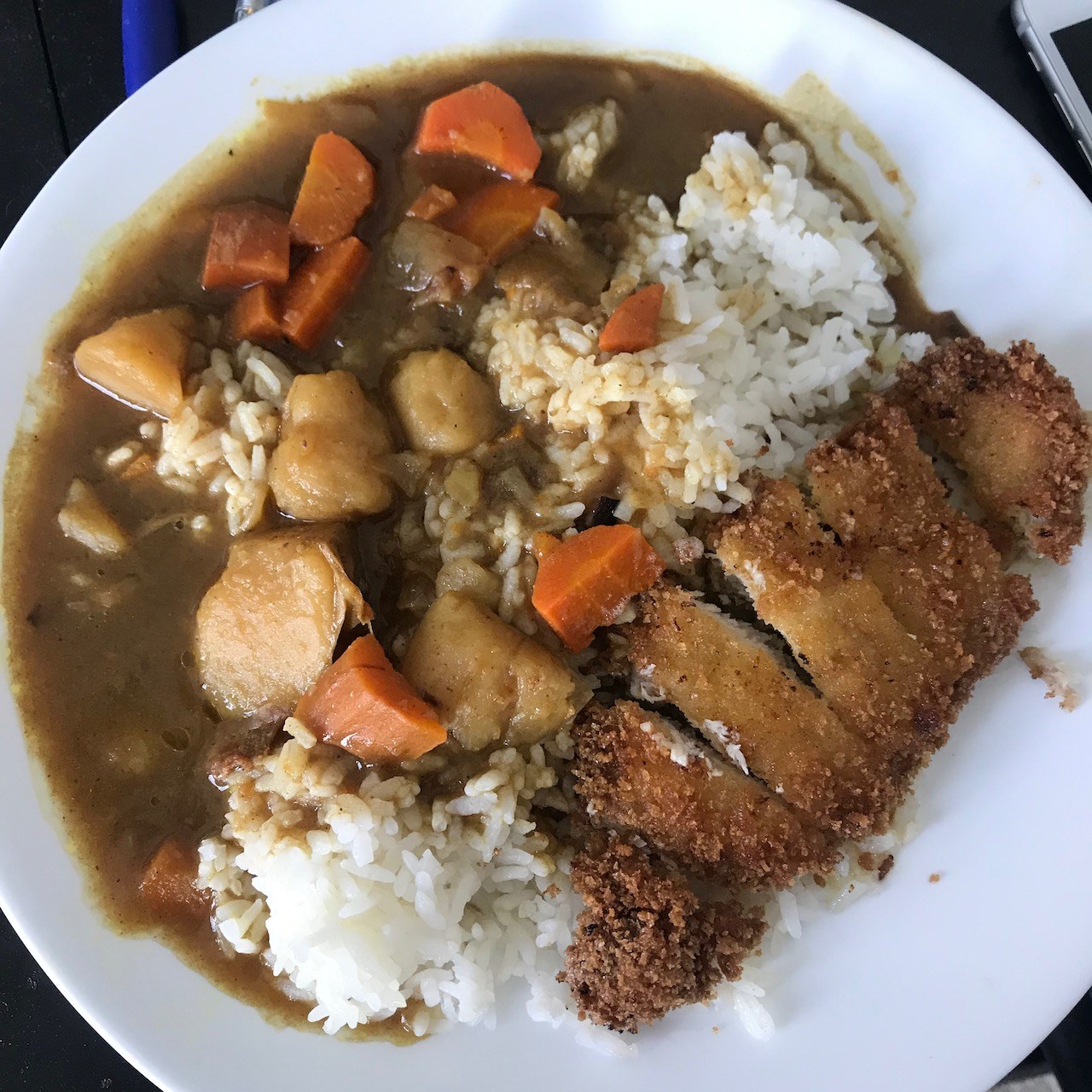 Cutlets
Who doesn't love a nice crispy, fried cutlet?! This is also really simple to make.
Choose your meat. Chicken breast, thigh, pork cutlet. Whatever.
Make sure the meat is patted dry.
Dip the meat in your choice of bread crumbs (I usually use Panko but can also use Italian style)
Dip the meat in a bowl of beaten egg, with a little water mixed in
Dip the meat in the bread crumbs again.
Once you have your cutlet breaded, it's best to put it straight into the frying oil. It usually needs to cook for about 3 or 4 minutes. Then it's done.
Serve over rice or pasta, with some sauce. Or perhaps a Japanese curry.
For parmigana style cutlets, top with cheese and sauce and bake under the broiler until the cheese is bubbly and golden.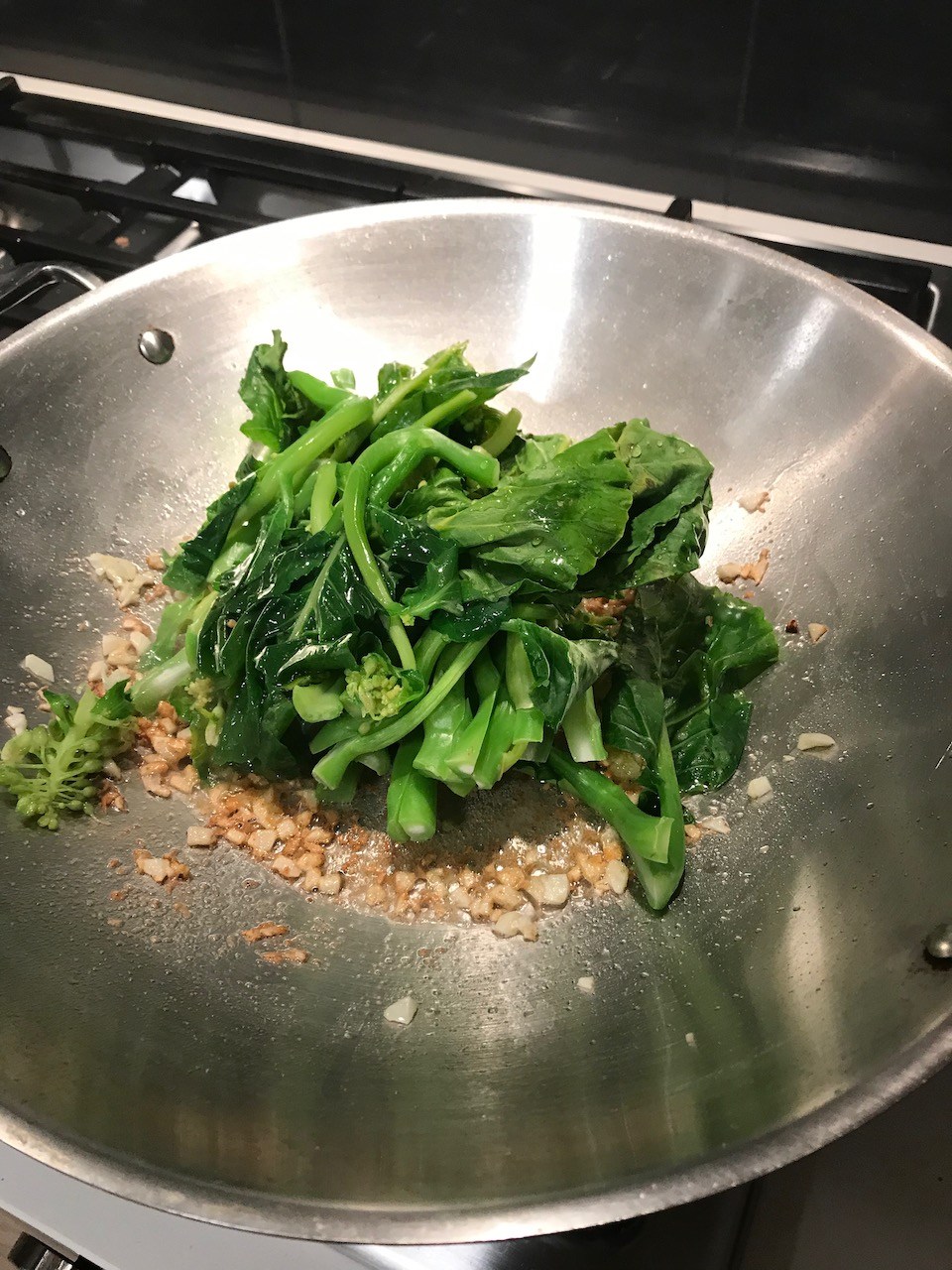 Vegetables
There are three steps to perfect sauteed vegetables, every time.
Lots of garlic. I use 1 head (!!) for every 500g of vegetables.
Salt. I like to use chicken base (Lee Kum Kee chicken powder) since it adds extra umami.
Blanch the greens in boiling water for a few seconds.
All you have to do is heat the pan really hot, add room-temperature oil to the hot pan, cook your garlic for a few seconds until crisp, add chicken powder or salt, and finally toss in your blanched vegetables. Saute just until everything is coated and then transfer to a clean plate. Couldn't be easier!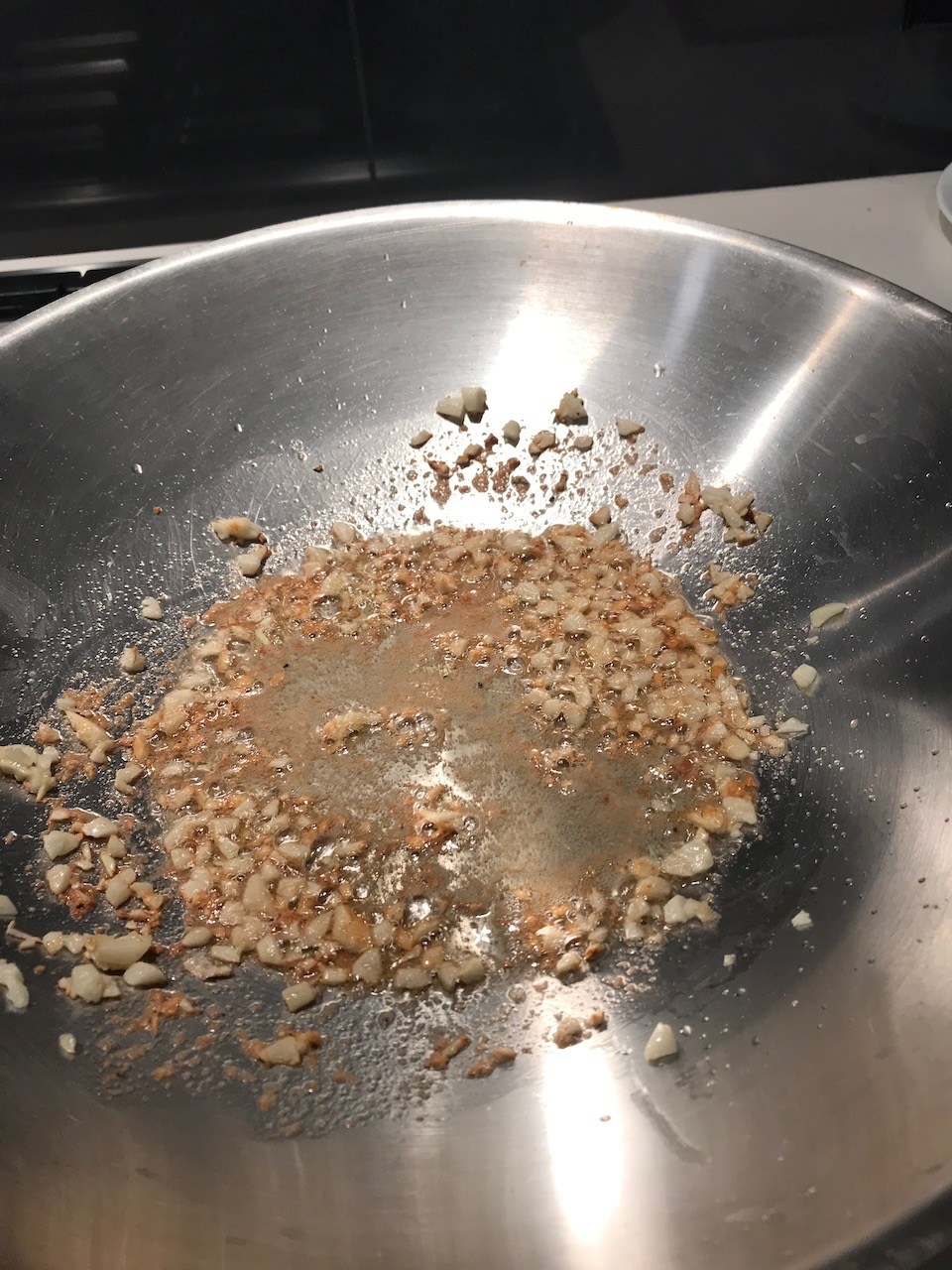 Hot frying pan + chicken powder. Brown it all.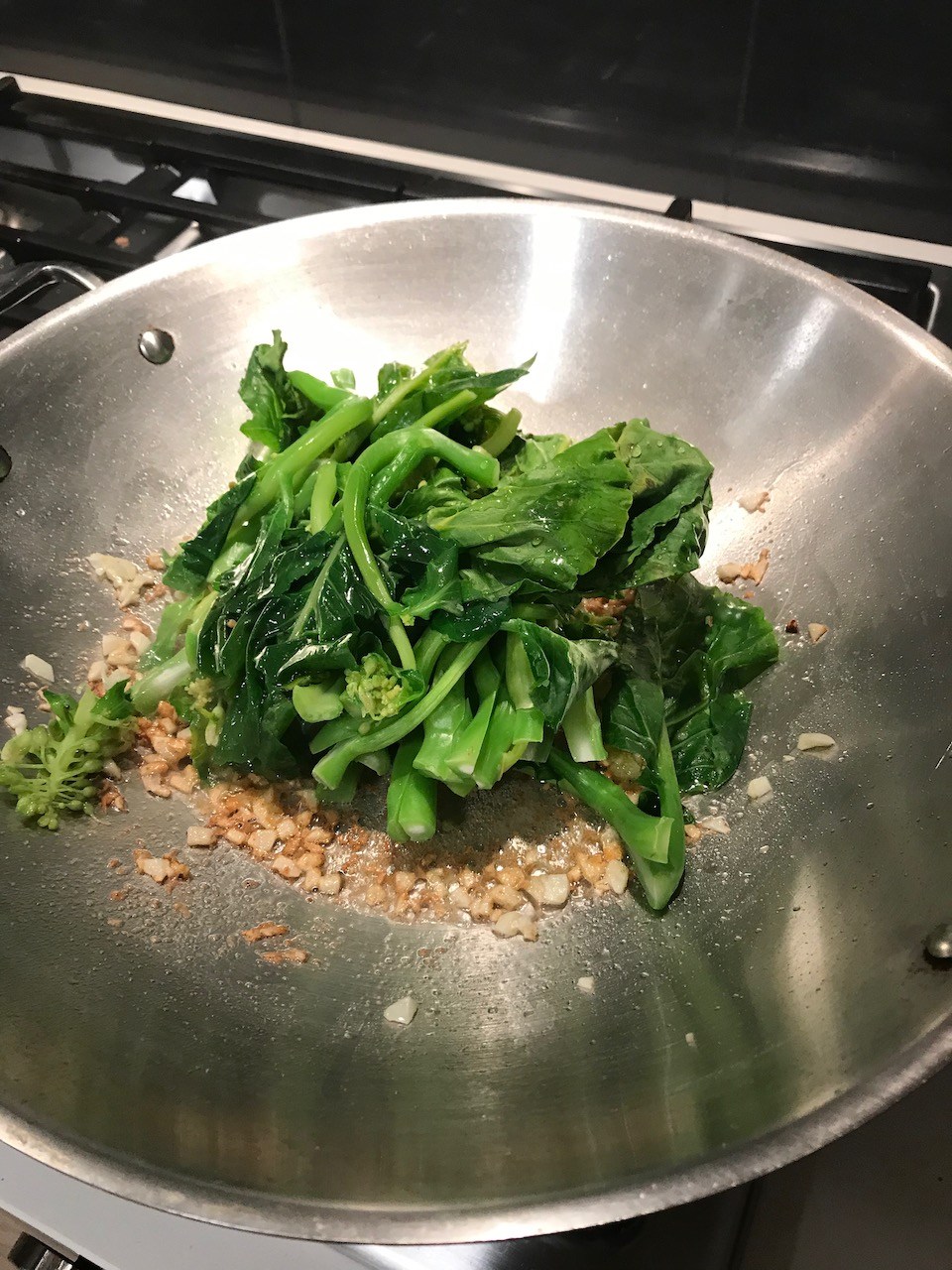 Add vegetables.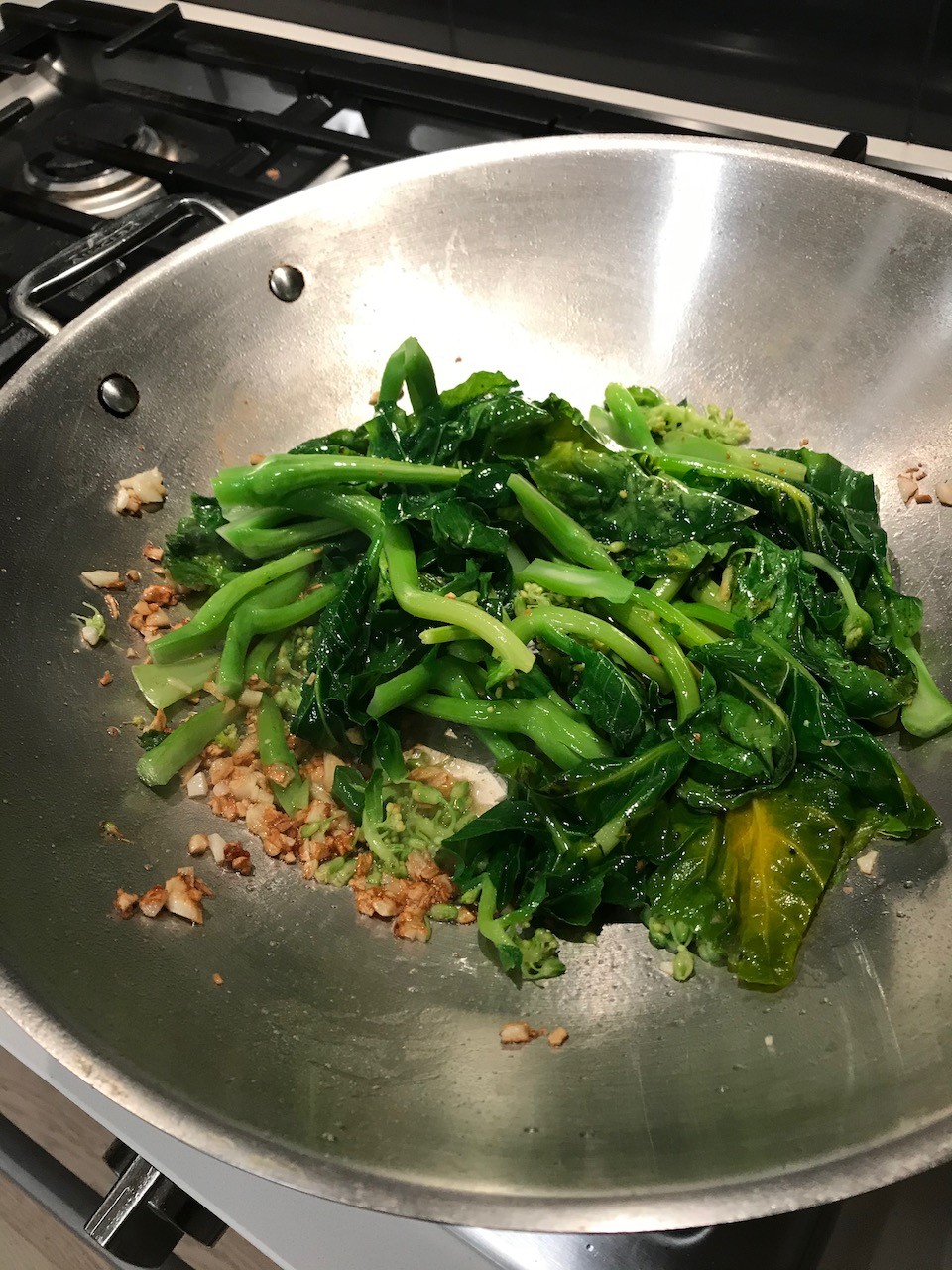 Toss to coat, they may wilt a little bit. That's OK.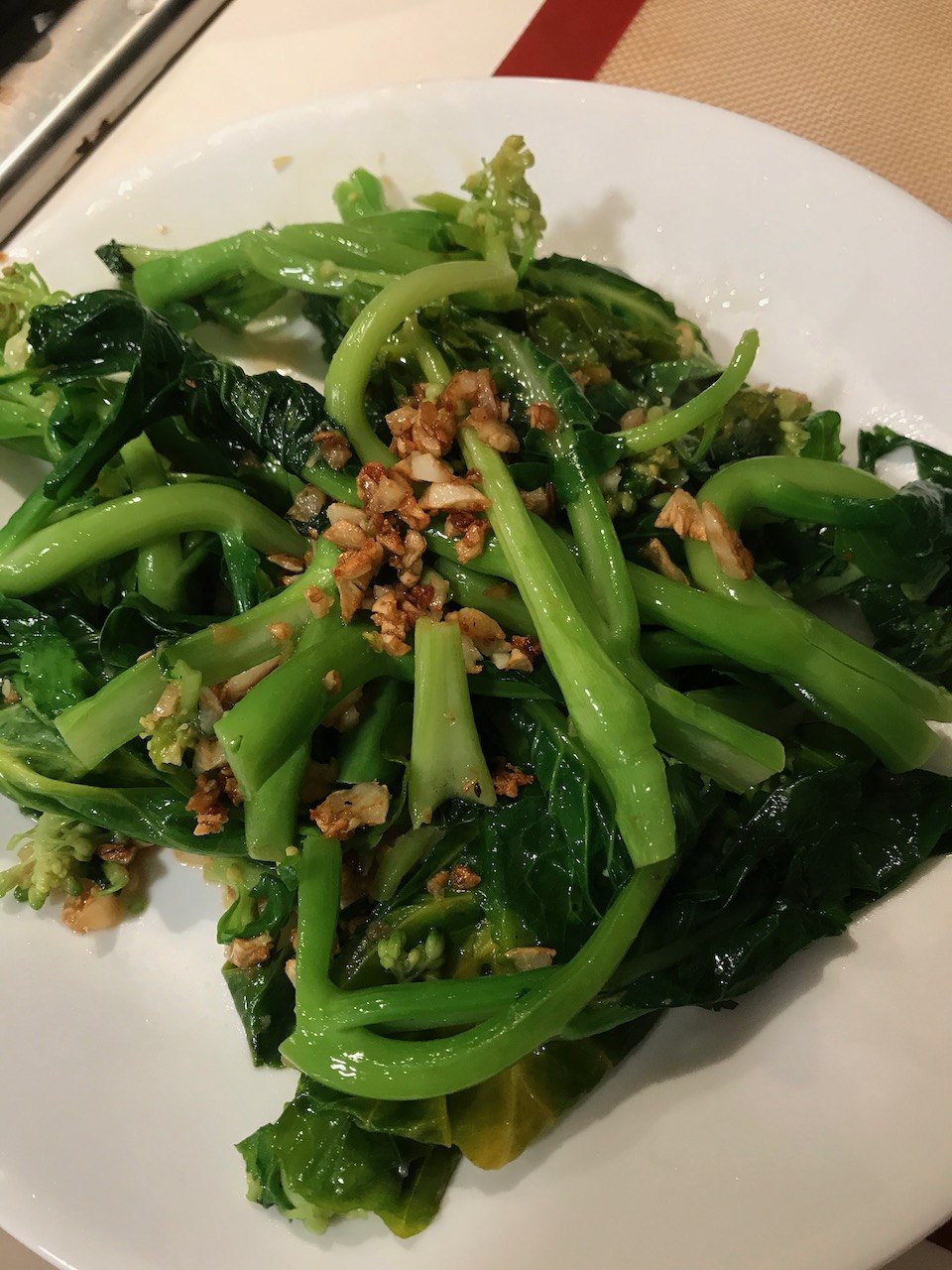 Transfer to a plate. You're all done!